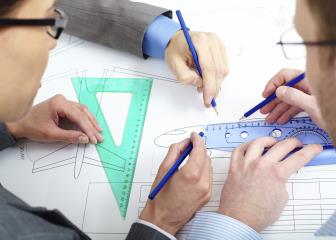 Did you know metro Detroit has undiscovered talent in the aerospace industry?
The Metro Detroit area has a wealth of talent for a wide range of industries. Did you know that we have a great number of undiscovered talent in the aerospace industry? Whether you're looking for CNC experts, program engineers, project engineers  or assembly line experts, Start Talent can help your company find the best candidate for the job. Our talent base is very strong with qualified candidates that would be an asset to any aerospace company.
Do you have an upcoming project butting your company in need of more help, quickly?! We can help! Our staffing experts are glad to quickly get the process underway to staffing your company's open positions to make sure you can meet your upcoming deadlines.
What open positions does your company have available? Ask us how we can help in locating your next new hire! info@starttalentinc.com